SdNOG-2 Workshops
Jump to navigation
Jump to search
We had 3 technical workshops from 23 - 25 August 2015 during SdNOG-2 Meeting, Those technical workshops in the form of an, instructor-led class, incorporating theoretical, and practical aspects from experts in the field.
SdNOG-2 Workshops Layout
DNSSEC Workshop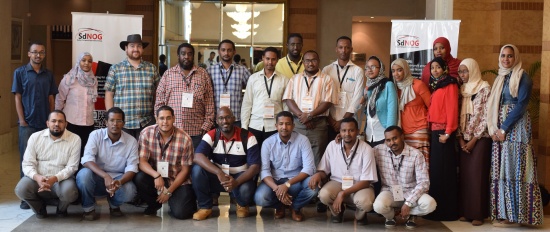 Three days hand-on workshop, At the end of this course, participants will be familiar with the Domain Name System and Security Extensions to the Domain Name System (DNSSEC). The course is taught "hands-on" in a virtualized FreeBSD environment. Participants will configure authoritative and recursive domain name servers and will learn to analyses and debug common misconfigurations and bugs

Networking Best Practices Workshop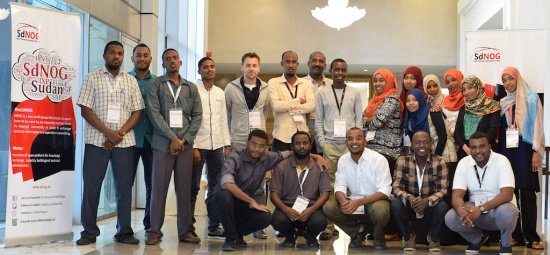 This workshop is aimed at teaching Best Practices in network deployment. The intent is to sensitise operators, and participants to things that they should be aware of, from a macro level, and to stimulate discussion, interest, and knowledge in the mechanisms for operation. It is not intended for this to be extremely low level. The instructors for this workshop are:
Hiba Abbass (ZAIN), Sirag Mahgoub (SudREN), Nishal Goburdhan (PCH), Daniel Shaw (AFRINIC), Patrick Okui (NSRC), Christian Teuschel (RIPENCC)
Workshop materials available here
more details at: Networking Best Practices Workshop page.
IXP Best Practices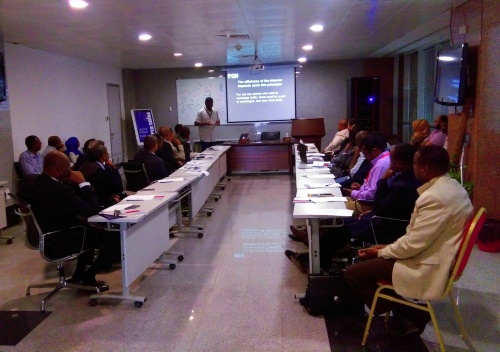 The workshop was one day invitation-only event for stakeholders.
SdNOG in collaboration with the National Information Center (NIC) in Sudan arranged for a one day workshop on the Internet Exchange Point, discussing its impact on the country's ecosystem, and the best way to employ it to play a more effective role on the internet in Sudan. The workshop was generously hosted by the National Information Center, and conducted with help from PCH (non-forprofit organization working for more than 20 years to support critical Internet infrastructure).